Here's three tools that work straight out of the box to quickly and dramatically improve the SEO of the content on your Drupal website.
Linkit Drupal Module
Image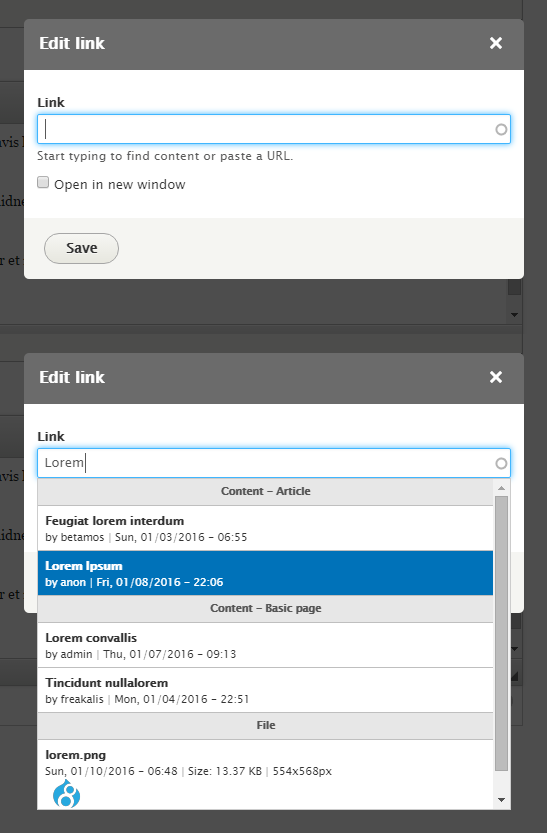 Linkit is a tool designed to simplify adding links to a page
The Linkit module is only useful if you use WYSIWYG.
It adds an autocomplete field in your WYSIWYG content editor for linking to other pages on your site, as well as external links. It allows you to easily add internal links that are not only well formed but that stay up to date and automatically use the correct path.
It also adds an advanced tab which provides the option to add specific HTML classes and IDs as well as making the link open in a new tab/window. It works straight out the box, no set up required.
How does this improve SEO?
Properly formed and placed links are one of the many elements that can affect your SEO performance. The Linkit module is an excellent tool to help you ensure you have good internal links set up.
Yoast Drupal Module
Image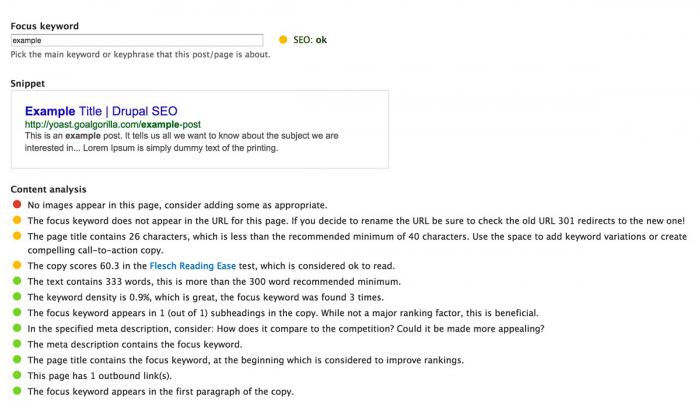 Yoast is a tool to optomise your content for your targeted keywords
The Yoast module helps to optimize content around key phrases.
It adds a section to the bottom of all node edit forms where you can fill in your target keyword and get analysis on how well your content uses the keyword(s) in terms of SEO.
It also evaluates other important factors that can improve the SEO of the current node and it works straight out the box, no set up required.
How does this improve SEO?
Good content is critical in improving SEO, this module highlights the various aspects of what makes good content based on SEO best practises.
Scheduler Drupal Module
Image

Scheduler is a tool for scheduling when content is published
The Scheduler module enables you to schedule nodes to be published and unpublished at a specified date and time.
This functionality allows you to plan and execute your content strategy which, takes some of the work out of implementing your SEO campaign. One of the fundamental things Google asseses when ranking your site is not only how good your content is but also how often you add new content.
Just like the other two this will work straight out of the box.
How does this improve SEO?
Google loves fresh content. If a website has fresh content, it ranks better. This also flows into your social media marketing stategy as the amount and type of traffic to your newly published content will vary depending on time and day of the week.
The Next Step
If you'd like to discuss how to improve the SEO of your Drupal website get in touch.